Providing musical theatre, film, acting, production and career coaching to kids ages 7-17 and adults since 1996. We coach and train with a professional spin on the arts and life to prepare campers for performing arts schools, media, film, commercial and theatre careers. Mix that with good ole fashioned camp fun and you have Summer Drama Camp!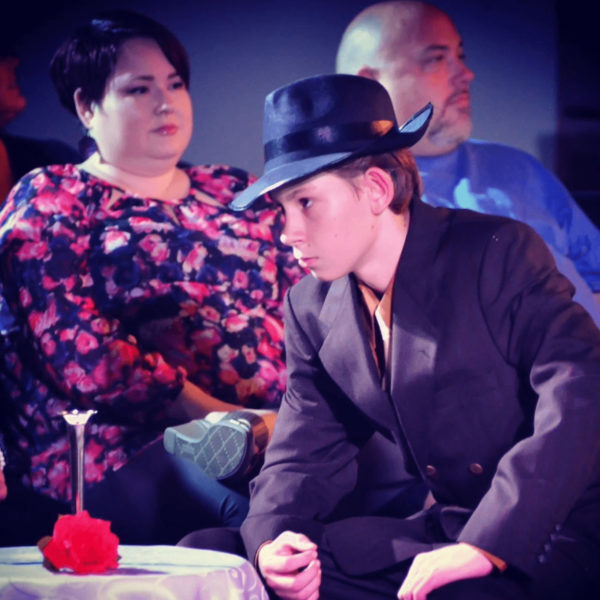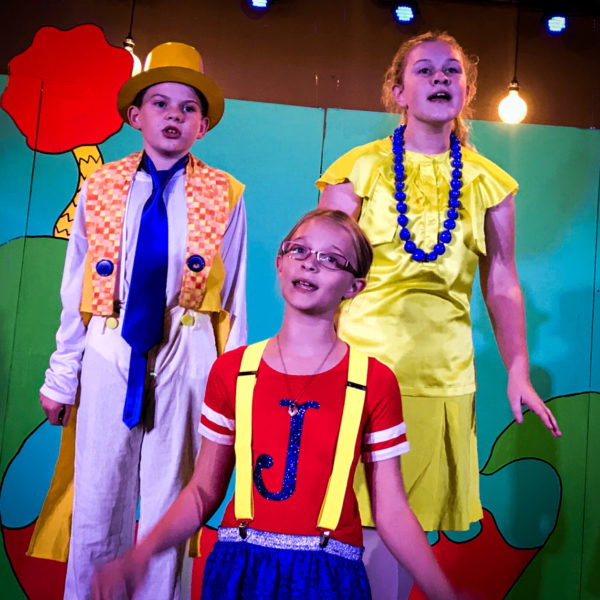 A team of qualified theatre, film, television, music, dance and production professionals with a passion to develop and steer your child's creative gifting.
Christ Church Orlando
2200 South Orange Ave.
Orlando, FL 32809
407-489-4870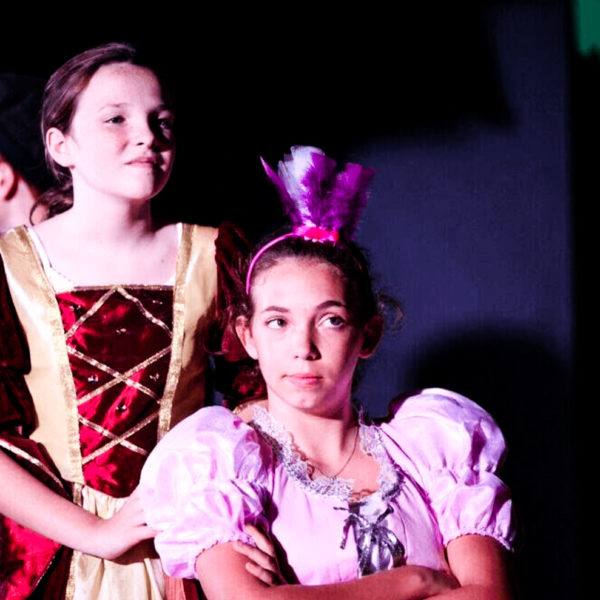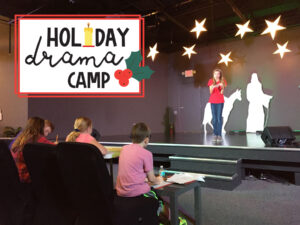 Jingle All the Way to Holiday Drama Camp 2023
After the presents are open, jingle your way to Holiday Drama Camp. Learn audition skills, and how to write movie and commercial scripts. Discover "what fun it is" to make comedy improv come alive! Showcase on the last day. Bring a friend, bring yourself but Don't miss Holiday Drama Camp 2023! See You In Camp!
Wednesday-Friday
December 27-29, 2023
10am-3pm
$155
Age 6-13 (1st Grade and reading to 8th Grade)
*Lunch not provided.
CAREER ARTS ACTING COACHING
Winter Garden or SODO District
Jump start your arts career online or in person. One on one coaching. If you are new to acting, have a wannabe youngster; want to tune up skills or see yourself or your child move from to the professional world, check out this arts coaching opportunity. Live or through zoom.
In Person: $50 per hour
Zoom: $44 per hour
ROGUE ACTING TRAINING
Location TBA
Age 14 – Adult
Train, study and experiment using the well-known Method acting process, explore and discuss Meisner, Linklater Voice and more or dig into comedy styles. Explore film, stage and scene study work. New to the craft of acting or need a brush up? Great starting point. Join us and dive into Monday Nights in June.
Class Available on Request.
Contact us for registration and pricing.
KIDS
KIDS CAMP REFUNDS will be given up to 30 days prior to camp start date less a $100 administration fee. No exceptions for illness, appointments, vacations, etc.
Lunches, Snacks, Drinks – NOT provided, microwave is NOT on premises. It has not been determined if early drop off/late pick up is available. Please ask.
Sign Up Deadline – 2 weeks prior to camp. Call 407-489-4870 for exceptions.
Productions – Friday, July 21 & 28. Mandatory Participation.
Tickets – Info available closer to camp.
REFUNDS
KIDS CAMP REFUNDS are not available after the first day of camp. If COVID is detected a refund will be prorated with a $50 administration fee after a doctors test is received by camp administration. COVID related refund will be prorated to # days in camp Camper will be expected to remain at home. ALL OTHER KIDS CAMP REFUNDS will be given up to 14 days prior to camp start date less a $100 administration fee.
FINE PRINT
Lunches, snacks, drinks are NOT provided, microwave is NOT on premises. It has not been determined if early drop off/late pick up is available. Please ask.
Sign up deadline 2 weeks prior to camp. Call 407-489-4870 for exceptions.
Production on Friday, July 29 will be a ticketed event with limited seating. Tickets will go on sale one week prior to camp start date. Details available after signing up.
COVID SAFTEY FIRST. Masks, pre-check of daily temp and social distancing practices will be in place throughout camp, performances, rehearsals, with or without COVID Vaccine in place. Subject to change as we move closer to summer.
*Registration is not complete until payment is received.
Artistic Director / Producer
Lynda Stein,  commercial, print, stage and film actress for Disney, Universal, Sea World, Boating Life & Modern Bride Magazines, Publix, Olive Garden, Golf Channel, Audi, Chevrolet, Physicians Mutual, Nexium,  Passenger 57 with Wesley Snipes, Divorce Court, From the Earth to the Moon with Tom Hanks and a variety of independent films.  Lynda earned a BFA in theatre from the University of Milwaukee, under award-winning director Sandford Robbins, Robert Chaplin co-developer of the LinklaterVoice.com, University of Delaware's mime and movement Jewel Walker and academy award winning Jessica Tandy and Hume Cronyn. Lynda has directed, written and produced theatre, film and TV for BennyHinn.org, Exodus International,  wacxtv.com,  TV45.org, 168filmfestival.com, and a variety of independent production companies. She has coached adults and kids for CircleChristianschool.org, Orangewood Christian, professional talent organizations amtcworld.org , Shine.us, founded the Studio Theatre Company with DrMarkRutland.com 1996 – 2002 and Summer Drama Camp, a structured professionally spun theatre camp to assist creative kids in discovering artistic career journey's. In her free time Lynda works at Disney in events and stage manages Sunday services at her home church.
Music Director
Delisa Dean, A graduate of the Juilliard School in New York City in Voice Performance. She has sung with the American Opera Company of NY, Los Angeles based Gilbert and Sullivan Repertory Company – "Opera a la Carte", locally the Bach Festival Choir of Winter Park, and the Messiah Choral Society, Voices of Liberty at EPCOT, and was a teaching artist with Disney Performing Arts. Delisa has been a judge for the prestigious National Performing Arts Festival, as well as an Artistic Director with the Penguin Entertainment Company of Orlando, Recently, Delisa retired from ownership of Central Florida Performing Arts, a non-auditioned musical theater group for kids that she established in 1998. Delisa continues to teach private voice and do vocal coaching at her home studio and virtually. Summer Drama Camp welcomes Miss Delisa!
Choreographer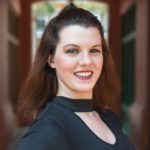 Ashton Antinazi,  Trained in ballet, pointe, jazz, tap, hip hop, acrobatics, and modern under the instruction of  Robert and Jennifer Mason, Tom Ralabate, Albert Cataffi, and Marcus Alford.  An award winning dancer from the North Georgia Academy of Dance Elite Dancers  Ashton is a graduate from Georgia College and State University with a BA in History and minor in Dance and Spanish. Ashton belongs to the Chi Tau Epsilon Dance Honorary and Alpha Psi Omega Theater Fraternity.  Along with her professional dance performance resume she has a teaching certification in Tap from Dance Masters of America, Inc. Currently Ashton is choreographing and performing with the Emotions Dance Company is a full-time performer at Universal Studios and opened Universal's Holiday Parade featuring Macy's.  She has also performed at Sea World Orlando in such events as Electric Ocean and Spooktacular. Atlanta born she also brings years of experience teaching little ones as she grew up working in her mom's dance studio. Ashton hopes to spread the joy and freedom of dance and with younger generation.
SummerDramaCamp@aol.com
Lynda Stein
407-489-4870
Address
Summer Drama Camp
10600 Bastille Lane #206
Orlando, FL 32836